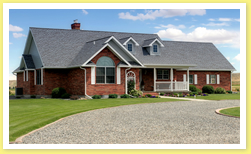 Newmetric Home
Health Care Incorporated
9535 Forest Lane, Suite
Dallas, Texas 75002
Get directions here

Phone:


(214) 628-9600


Fax:


(214) 628-9599


Email:
services@newmetrichhc.com
About Us
Newmetric Home Health Care, Inc. provides high quality compassionate care with professionalism. We offer comprehensive home health services to keep up with the challenges in every home and every situation.
We make sure that we have the best people and resources in maintaining the home health of our clients. To give quality assistance, we need to have quality people.
We request for references which are helpful in giving us feedback in an applicant's ability. We also consider their previous job performance. Our Staff members have submitted the following:


Certification in HIV/TB
Clearance in Physical and TB
Fingerprint Clearance
Certification in Current First Aid & CPR
Clearance in Medical and Legal
Our agency is an equal opportunity employer and services are provided to all people without regard to race, sex, age, color, religion, national origin or physically challenged.
Counties Covered
We service the following counties: Dallas, Tarrant, Collin, Denton, Grayson, Kaufman, Ellis, Hunt, and Rockwall.
With highly experienced and qualified team of professionals, we are committed to servicing and providing our community with high quality compassionate care needs in the comfort of their homes. We are only a phone call away to get to you. A Registered Nurse is available 24/7 to answer your queries about our team and our services. Please contact us at — (214) 628-9600.